Ossen has not offered any explanation to shareholders for the proposed forfeiture of the substantial value of the existing business and the acquisition of a new business about which there is very little public information (LINK to press release).  These events raise doubts about the actions of Ossen's current management and Board of Directors.  Legal and/or regulatory intervention in the United States and/or BVI may be required to protect the interests of public shareholders.
Prior to publication of this article I contacted Ossen Innovation about my concerns and the company's independent IR agent replied that additional information about the proposed transactions would be in the proxy statement.  A copy of this completed article has also been sent to the company.  If it can point to information public as of 07/25/17 which shows there are errors in the text then corrections will be made as promptly as possible.
Ossen Innovation's Current Business
Ossen Innovations's October 2016 investor presentation provides a good overview of the company's current business as a manufacturer of pre-stressed steel cables used in bridge construction.  The company's specialized product range has enabled it to report consistent revenue and profitability: (source: Ossen Innovation 20-F filing)
Ossen Innovation benefits from China's strong infrastructure spending (+21.1% 2017 YTD), especially plans to expand the railway network (see China Turns to $503 Billion Rail Expansion to Boost Growth).  The long development time of major infrastructure projects provides the company with good visibility into future demand.
The Ossen Group
The larger Ossen Group includes related companies making other cable products as well as real estate businesses.  The group appears at #466 on this 2016 ranking of China's largest 500 private enterprises and claims that combined annual sales exceed 10Bn RMB.
Ossen Group Chairman Dr. Liang Tang is described in his Baidu encyclopedia entry as "almost perfect" with "comprehensive charm".  He was ranked #1155 on the 2016 Hurun China Rich List with an estimated wealth of 3.6Bn RMB (about US$500mm).  He occasionally writes economic research papers which are posted on the Ossen Group website.   The group makes charitable contributions such as funding this original choral concert extolling the glories of the Ossen Group (source: chinanews.com)
The Sale of the Ossen Innovation Steel Business
Ossen misleadingly describes the proposed transaction as a "Spin-Off" in its press release even though the definitive agreement plainly states it is a "Share Purchase Agreement" with Ossen Innovation as "the Seller" and Dr Tang as "the sole shareholder of the Purchaser".
Under the Agreement Dr. Tang will pay for the Ossen steel business through cancellation of his current 60% interest in Ossen Innovation.  However the zero substance of this payment seems evident on page 4 of the Share Purchase Agreement:
It appears that Ossen Innovation will be left as a worthless shell after all of its assets are delivered to Dr. Tang.  At that point the shares received from Dr. Tang as "payment" will have no value.
The 12/31/16 stand-alone balance sheet of the publicly held Ossen Innovation parent company (see 20-F page F-42) showed a $20mm "Due from related party" asset representing its investment of the IPO proceeds into the China-based business.  This asset will apparently disappear, but the mechanism does not appear to be described in any of the deal-related documents released so far.
The Share Purchase Agreement makes no reference to any review or approval of the transaction by the Ossen Innovation Board of Directors and their names do not appear as signatories on any of the documents.  Ossen's independent IR agent told me that the Directors approved the transactions, but there is not yet any public record of this.
America Asia Diabetes Research Foundation and San Meditech
The America-Asia Diabetes Research Foundation is a private California corporation about which there is minimal public information (Link to State of California records).   It conducts business through a 90.27% owned Chinese subsidiary called San Meditech (Huzhou) Co. Ltd.  Ossen's press release says:  "for more information about San MediTech, please visit: www.sanmeditech.com", but this site has no recent content:
E-marketing support
Please visit our website, www.hzsmtc.com, or www.sanmeditech.com  for an introduction to San MediTech's products and its research and development process.
San-Meditech has a twitter account (LINK).  The most recent message stating "Sorry 4 the delayed tweets, the net has been down @ work" was posted on Dec 7, 2011.  (For any San-Meditech executives reading this article try: Twitter – Recovering a lost or forgotten password.)  San-Meditech has a wechat account to which does not appear to have posted anything in 2017.  The QR code for access: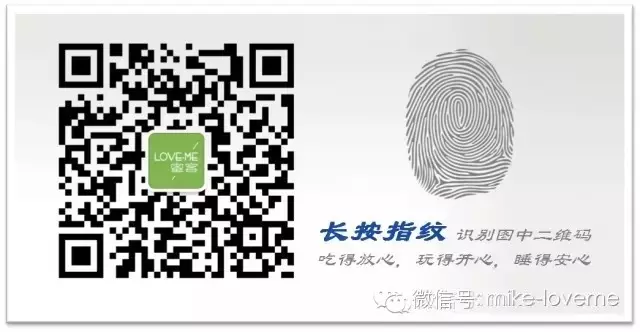 Ossen investors who have tried contacting San Meditech have not received any replies (LINK).  Regardless of the current and potential future value of San Meditech's business, it does not appear ready to handle the responsibilities such as communications that come with being a public company.
The Purchase of the America Asia Diabetes Research Foundation
The proposed sale of Ossen's steel business will leave it with zero cash and zero assets.  It proposes to acquire America Asia Diabetes Research Foundation through issuance of 81,243,000 new shares.
Information released to date does not provide any details of the financial condition of America Asia Diabetes Research Foundation or any intangible assets it may possess such as patents and research.
The agreement includes a "No Solicitation" clause which bars either party from making any efforts to seek an alternative transaction or assisting any party which expresses interest in an alternative transaction.  However, the agreement may be terminated under circumstances described in Article X (see page 53).  Notably, if the agreement is not approved by Ossen's shareholder vote then the agreement may be terminated without payment of any penalty to San-Meditech.
Protection of Public Shareholders
The two transactions are subject to approval by a vote of Ossen Innovation shareholders.  Several points about the shareholder meeting deserve close scrutiny when the proxy statement is released.  What vote will be required for passage?  Majority (i.e. 50%)?  Supermajority (i.e. 2/3 or more)?  Affirmative vote required (i.e a majority of all eligible shares must vote in favor)?  WIll Dr. Tang be able to vote his own shares (i.e can he approve the sale of Ossen's assets to himself for $0)?
The agreement specifies that a fairness opinion must be received.  Shareholders should note whether the compensation of the firm providing the opinion depends on the result of the opinion.  Such compensation would create a strong bias that undermines the objectivity of the analysis.
Ossen's financial statements provide insight into the value that Ossen shareholders deserve in order to receive fair compensation for the exchange of the existing business for a new one.  Ossen's most recent balance sheet showed tangible net worth of $91mm at 3/31/17.  Dr. Tang currently owns 60%, so the equity attributable to the remaining 40% held by the public was $36.4mm as of 03/31/17.
The book value at 03/31/17 should be an accurate indication of the fair value of the assets.  The 20-F received a clean audit opinion from BDO China:
Ossen CEO Wei Hua certified the accuracy of the company's 2016 financial statements (LINK to section copied below)
The San-Meditech purchase agreement reaffirms the accuracy of Ossen's financial statements (see page 8):
If the value of the equity held by public Ossen shareholders is unchanged following the America Asia Diabetes Research Foundation acquisition then the transaction is likely to be fair.  Current Ossen shareholders would hold 8.9% of the company after the acquisition so this would require the value of America Asia Diabetes Research Foundation to equal $409mm (8.9% of $409mm = $36.4mm, the same as the value of the current public holding in the steel business).
Shareholders cannot currently assess the fairness of the San Meditech acquisition based on the limited and out-of-date information available about that company.  If the proxy statement shows that the value of America Asia Diabetes Research Foundation is much less than $409mm then legal and/regulatory intervention may be required in the US/BVI to protect the value of shareholder investments in Ossen.  Several options may be available including:
Continued Nasdaq listing of company ADRs is one of the closing conditions for the San Meditech acquisition.  Legal/regulatory intervention that jeopardizes this listing could make it impossible to conclude the proposed transactions.
The America Asia Diabetes Research Foundation is a US corporation and its Executive Director (Howard Gang Hao) is a US resident.  San Meditech's glucose monitoring device is undergoing trials in the US presumably with the goal of being approved for future US sales.  The company and its executives are subject to jurisdiction of US courts and cannot hide in China.
The current Ossen Board of Directors and management would be entirely replaced by appointees of San Meditech upon closing of the transactions.  It appears that public shareholders would be passed along like slaves from one master to another.  It may be appropriate for a BVI court to appoint an independent inspector to administer the affairs of the company and ensure that public shareholders are not harmed by this proposed transfer.
Shareholders of a BVI company are entitled to cash payment for the fair value of their shares if they dissent from a merger or the sale of more than 50% of a company's assets.  Ossen's financial statements show that the fair value of the net assets is $13.80/ADS.  Ossen could argue in court that the real value is lower, but this argument would be undermined by recent certifications of the financial statements.
Interested parties could submit an alternative acquisition proposal for Ossen's China steel business.  If a serious buyer is willing to pay more than $0 then Ossen's Board of Directors has a fiduciary responsibility to evaluate the offer.
Additional information about BVI legal options is available here: GUIDE TO PROTECTION OF MINORITY SHAREHOLDERS IN THE BRITISH VIRGIN ISLANDS.
If the America Asia Diabetes Research Foundation has significant value, but that value is significantly less than the value of Ossen's steel business, then it might be reasonable for Dr. Tang's acquisition to include a cash payment that would be distributed as a special dividend to current Ossen shareholders.  For example, if Dr. Tang repaid the US$20mm that Ossen Innovation invested in the steel business then it would enable a dividend of approximately $7.50/ADS.
Risks of Investment in Ossen Innovation
The unusual nature of the proposed transactions and the very limited public information available about the company's outlook make any investment in Ossen very risky.
Dr, Tang is trying to acquire the China steel business for $0.  This acquisition may proceed as currently agreed or he may find another way to take all the value of this business from public shareholders.
San Meditech's business may have little or no real value.
Legal actions against Ossen Innovation and its current management and Directors may require significant expense and may not be successful.
The article suggests that Dr. Tang should pay more than $0 to acquire the steel business, but he may be unwilling to do so.  Dr. Tang may not be an "almost perfect" person.
The article suggests that Ossen Innovation's financial statements show the fair value of the company is much higher than the current share price, but a BVI court supervised appraisal process could find otherwise.
Disclaimers and Notes
At the time of publication the author is a public shareholder of Ossen Innovation. The author believes that it would be in his best interest if the facts in this article were widely understood.  The author does not make any recommendation to any other person about investment in Ossen Innovation shares.  The author may adjust his own investment in Ossen at any time.
Conditional terms used in the article such as "may" "could" "seem" and "appear" indicate the author's subjective opinion based on the facts presented.  Readers are encouraged to check the facts themselves rather than relying on the author's opinion.
The author has made his best effort to accurately summarize facts publicly available as of the date of publication (07/26/17).  The author does not want to spread errors or misinformation.  A link to this article has been sent to Ossen Innovation, Dr. Tang, and Mr. Hao of San Meditech.  If these parties, or anybody else, can provide public information as of 07/26/17 which shows there are errors in the text then corrections will be made as promptly as possible.
Aside from corrections to any errors discovered in this article, the author may not release new public commentary about Ossen.  His willingness to do so will depend on future developments which cannot currently be predicted.
Interested parties who wish to communicate privately about Ossen Innovation may contact the author at konekoresearch (at) gmail.com