Xinyuan Real Estate disclosed through a wechat post that it acquired a new plot for development in Xi'an.  Key terms:
Price: Not disclosed.
Buildable Floor Area: 310000 sqm
Land Use rights: Commercial
The land was acquired through a private transaction rather than a public auction and Xinyuan has not yet disclosed the price.  Apartments in the area are selling for 6500-8500 RMB/sqm so my guess is that the land price will be 1000-2000 RMB/sqm.  My understanding is that Xinyuan intends to negotiate a new site plan with the local government that will include a mixture of commercial and residential space.
The location appears attractive with good road access, a planned stop on the #4 subway line, a large park across the street, and a large sports center adjacent to the park.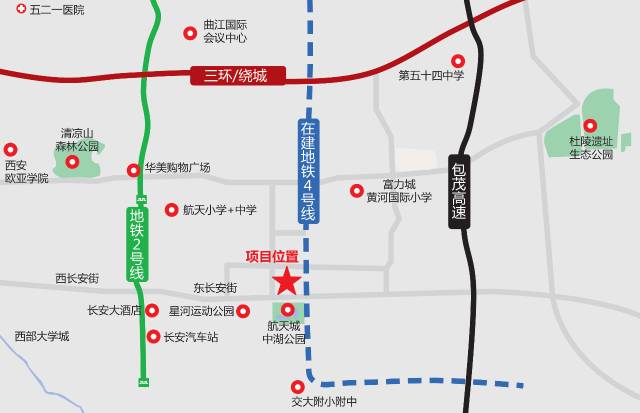 The purchase maintains Xinyuan's presence in the Xi'an market where the company's first project (Xi'an Metropolitan) was 74% sold (by GFA) at 3/31/17 and is projected to generate an attractive gross margin of 28% with further value created by appreciation of commercial space held for leasing.  A steady flow of projects in the city enables efficient use of company resources and gives confidence to buyers that the company will deliver a good quality completed home within an attractive community.
The potential return on the new project will be uncertain until a revised site plan has been agreed with the local government, but the purchase appears to demonstrate that Xinyuan is following a prudent acquisition strategy.  The company's strong financial condition puts it in a good position to acquire sites from smaller private developers who face funding strains due to this year's tightening policies.